welcome to
BEING A MALE IS A MATTER OF BIRTH
BEING A MAN IS A MATTER OF AGE
BEING A GENTLEMAN IS A MATTER OF CHOICE
Vision
SirGENTZ INC. seeks to:
Enhance society with a lineage of minority males who exhibit talent, gentleman poise, leadership and sophisticated qualities.
Uplift the lineage of minority males through cultivation of the mindset from the negative stereotype that exists to a higher standard.
Assist in creating a society where chivalry is relevant and young minority men are becoming strong kingdom men and residing off the streets and out of prison.
Mission
​SirGENTZ INC. seeks to:
Promote minority male achievement
Increase admission and graduation of minority males in higher education.
Increase the number of minority males in careers in science, technology, engineering and mathematics.
​
Increase the exposure of young minority males to diverse ways of life through various programs, activities, and events.
Areas of Focus/Initiatives
#minoritymaleachievement
ERUDITION INSTITUTE
GENTLEMEN ACADEMIA
​MASS MALE GRADUATION
We are here for the advancement of education, to combat juvenile delinquency, and support other charities.
​
​SirGENTZ INC. is collaborating with Reviews.com to raise awareness around the barriers that hinder students from pursuing their college education!

CONGRATULATIONS
​CLASS OF 2018!!!
---
thank you to our Sponsors!!!
Powered by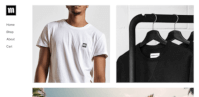 Create your own unique website with customizable templates.